Interactions can be added to client records in SourceLink℠ via Client Activity Forms on your website.
To accept data from web forms:

Log into SourceLink with email and password.

1. Click Pending Tasks from navigation bar on left side.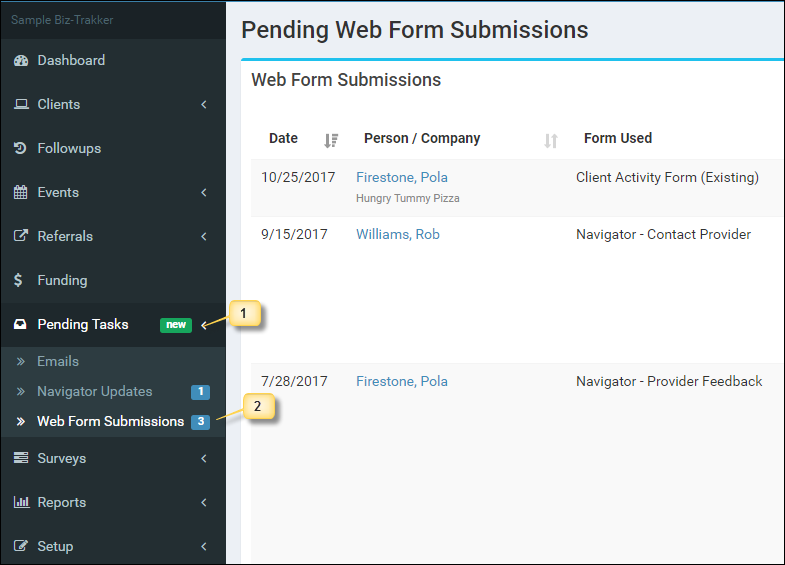 2. Click View from Pending Tasks to see Client Activity Form.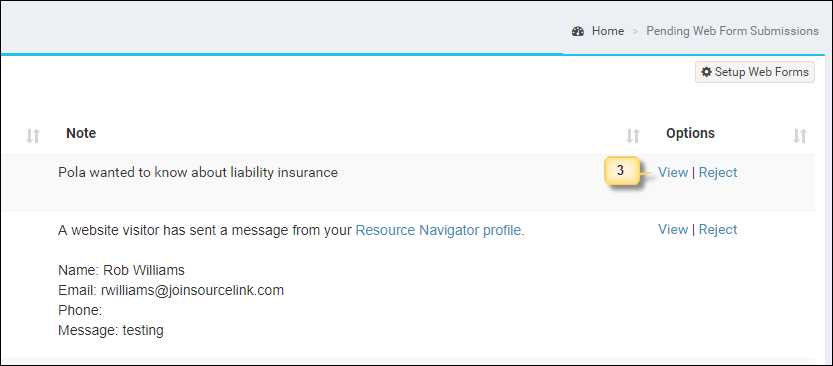 3. Review Submission Details and select View Potential Duplicates OR Reject to delete form and data.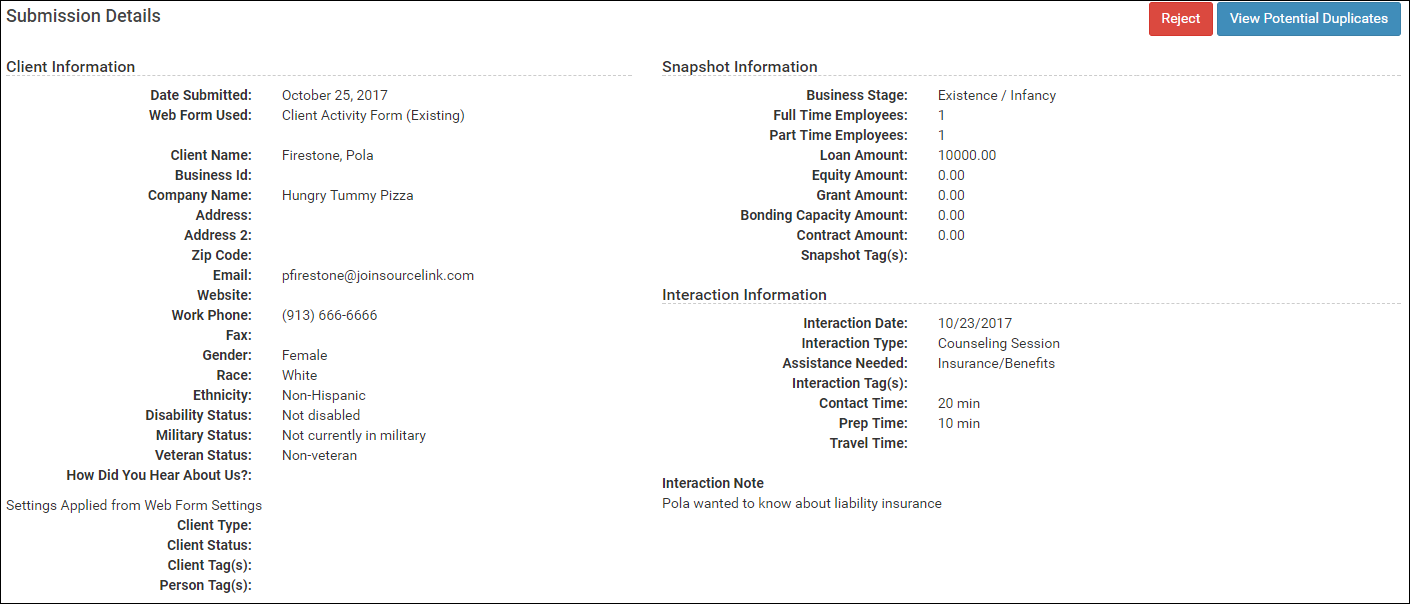 4. Select Person/Company where the intake information will be uploaded.

WARNING:
DO NOT SELECT
Not a Duplicate - Create Client
, for data coming from a Client Activity Form for Existing Clients. If there is no match found, the consultant who entered the client information needs to re-submit the client data using the correct
Uploading Data from Client Intake Forms – New Clients
process.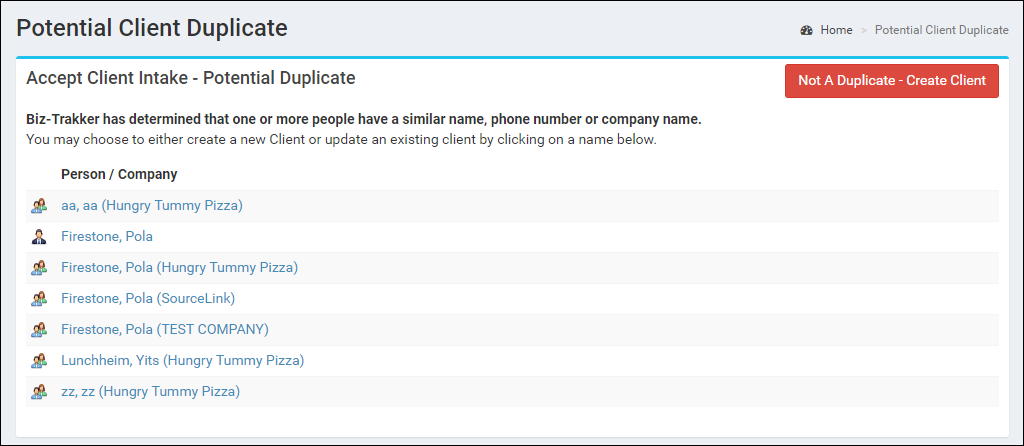 5. New Web form information will be in the column on the left. Review to make sure the darkened radio button circle is next to the most current information.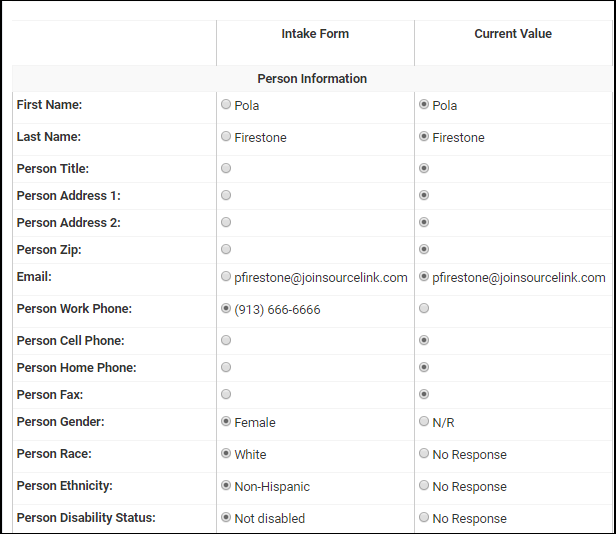 6. Click Update Client with Selected Information button at bottom of screen.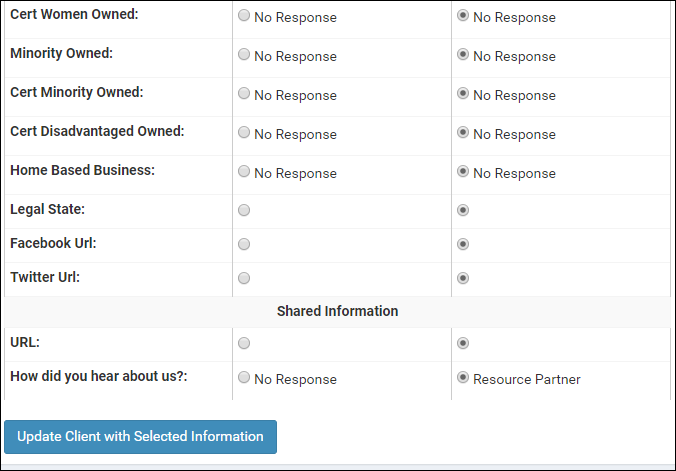 7. Open client record and review all new information including new Interaction. Select Save Client.